This fall, we did some cleaning, organizing, and re-shuffling of the iEARN-USA office in Manhattan. It ended up making sense for the tech team to move into its own corner of the office, so I got a chance buy some furniture and craft up a new space for us.
I'm trying to be better about posting more, so here's a photo from my iPhone because waiting until I bring my DSLR into the office will mean I'll never post this. It's nothing magazine worthy, but it makes me a bit more proud to come in and work here every day.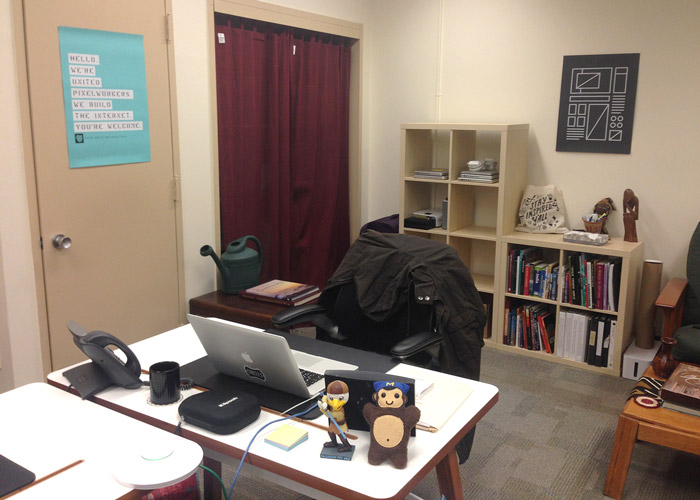 And now the linkroll – in the photo you can see posters from Ugmonk and United Pixelworkers, a coffee mug from Art Center, a tote from Circles Conf, my beloved chotskies from MailChimp and the Brooklyn Cyclones, and these desks my co-worker picked out for us from BlueLounge.
P.S. If you want to come work with us, we have openings for a full-time Tech Coordinator and a Tech Intern.